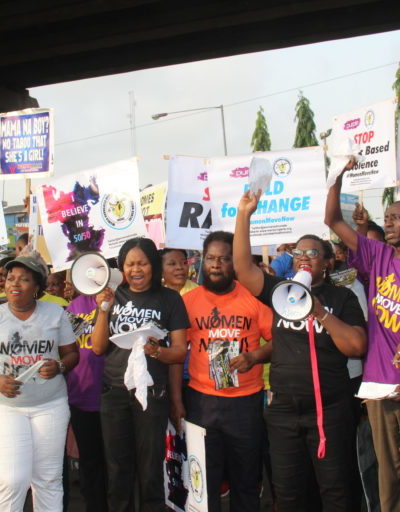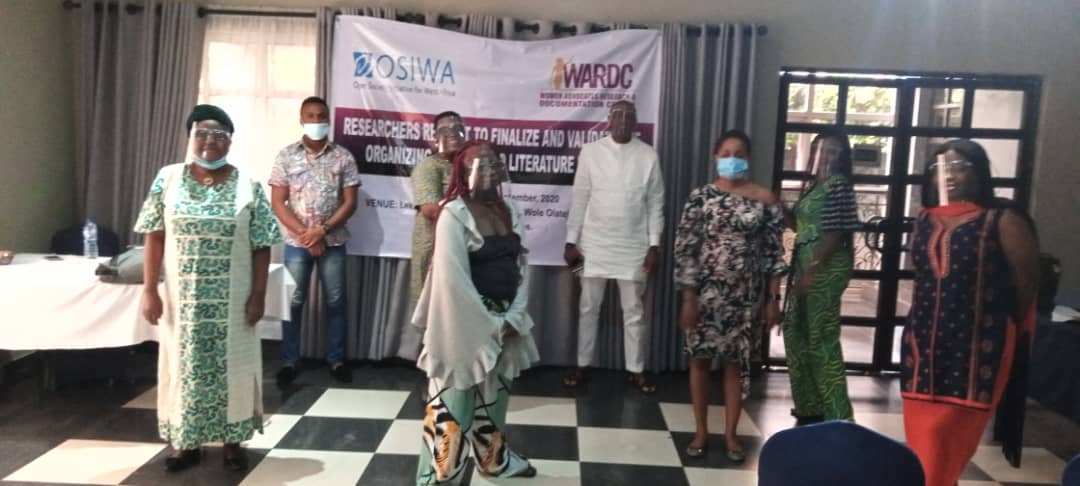 Women Advocates Research and Documentation Centre (WARDC) is a non profit civil rights ganization established in the year 2000. To promote respect for human rights, gender equality, equity, rule of law, accountability and social justice in Nigeria.
Women Advocates Research and Documentation Center (WARDC) is a women's rights organization in Nigeria, which provides pro bono legal services for women's victims of gender-based violence and other women's rights abuse. WARDC since inception has prosecuted over 450 cases in court, instituted four class actions and received an average of six women every week, for legal and socio counseling on matters of gender-based violence and other civil matters that affect women. It has also established 42 paralegal communities across Nigeria.
WARDC has developed over the years, working to reassert pro-people budget and women emancipation at all levels of the society, protecting rights and promoting equity in gender relations through Advocacy, Reporting, Impact Litigation, Research and Documentation.
WARDC works with a variety of stakeholders which include policymakers, grass root women, traditional rulers, religious leaders, market women and men, politicians, professionals, national and regional government institutions, private sectors, local and international development partners to achieve its aims and objectives.
Vision
A just, equitable and sustainable world in which every person especially women and girls enjoy the right to a life of dignity, freedom from violence and all forms of oppression
Mission
To work together in solidarity with other women's human rights defenders to create cultures of gender equality, justice and equitable access for Nigerian women using advocacy, litigation and policy reform strategy.
Core Values
WARDC share a set of core values that define us as an organization and the way we work within the organization, with funders, with stakeholders, within the community and other organizations. These core values are Transparency, Integrity, Accountability, and Respect these values are key to the realization of the mission and vision of the organization.
Transparency: We will make available at a regular basis detailed, current, timely information to all stakeholders of the operations and activities of the organization.
Integrity: We demonstrate honesty, fairness, openness and clear boundaries in all our interactions, behaviors and practices within the organization and with our funders, stakeholders and the wider community.
Accountability: As a women's rights organization, we believe in prudent, ethical and responsible stewardship of all funds and resources in our care.
Respect: We believe in the personhood of women, and that our rights are an inalienable, indivisible and integral part of universal human rights.

WARDC has done extensive work to promote probity and accountability in public finance management in Nigeria, particularly to strengthen policy framework for budgeting at National, State and Local Government level in Nigeria.
Advance education, research, self-development and positive change in the society.
Promote gender equity as a principle of human rights and a developmental goal.
Advocate gender re – balancing in resource distribution, legal rights and political participation.
Promote gender justice and the achievement of equality in policies, laws and socialContribute positively to the achievement of good governance, transparency, accountability and people friendly legal system in Nigeria.relations