Watch a Message About Our Campaigns
STATES OF OPERATIONS IN NIGERIA
FREE LEGAL SERVICES FOR WOMEN, CHILDREN AND PEOPLE WITH DISABILITIES.
Women Advocates Research and Documentation Centre (WARDC) is a non profit civil rights organization established in the year 2000. To promote respect for human rights, gender equality, equity, rule of law, accountability and social justice in Nigeria.
Vision
A just, equitable and sustainable world in which every person especially women and girls enjoy the right to a life of dignity, freedom from violence and all forms of oppression
Mission
To work together in solidarity with other women's human rights defenders to create cultures of gender equality, justice and equitable access for Nigerian women using advocacy, litigation and policy reform strategy.
Women Advocates Research and Documentation Center (WARDC) is a women's rights organization in Nigeria, which provides pro bono legal services for women's victims of gender-based violence and other women's rights abuse. WARDC since inception has prosecuted over 450 cases in court, instituted four class actions and received an average of six women every week, for legal and socio counseling on matters of gender-based violence and other civil matters that affect women. It has also established 42 paralegal communities across Nigeria.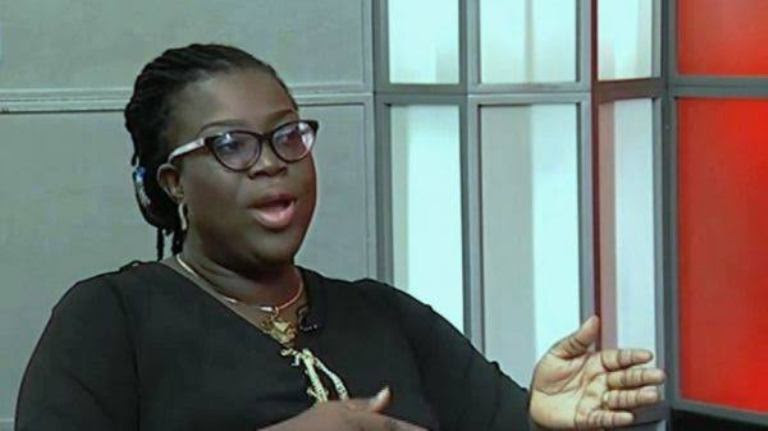 The Women Advocate Research and Documentation Centre, WARDC, in collaboration with the European Union, EU, and the United Nations Spotlight Initiative, recently held a one-day training for CSOs and marginalised groups on coordination mechanisms and social accountability in Lagos. Speaking at the event, Founding Director, Women Advocates Research and Documentation Center, WARDC, Dr. Abiola Akiyode-Afolabi,
WARDC with the support of ActionAid and UKaid organized Capacity Building Workshop for Women Associations On Anti Corruption, Group Management and Effectiveness in Resisting Corrupt Practices in Lagos Airport Hotel, Ikeja Lagos. The workshop which had representatives...
KEZIAH AWOSIKA is a Nigerian Research Economist specializing in the area of money and banking, macro-economic issues and economics of development. She studied at St. Hilda's and St. Anne's Colleges, and obtained her PhD Degree in Oxford University. She has written...
History was made at the Edo State House of Assembly on Monday, May 9, following the swearing-in of the first female Speaker of the House, Rt. Hon. Elizabeth Ativie. Her emergence as Speaker followed the impeachment of the former Speaker of the House, Hon. Victor...
Women Advocates Research and Documentation Center (WARDC) calls on Osun State Government to support women efforts in Agric as she launches her Women Lead in Agric Project in the State supported by the USAID, Strengthening Advocacy and Civic Engagement. Women Advocates...
No Results Found
The page you requested could not be found. Try refining your search, or use the navigation above to locate the post.
Our Top Priorities
– Advance education, research, self-development and positive change in the society.
– Promote gender equity as a principle of human rights and a developmental goal.
– Advocate gender re – balancing in resource distribution, legal rights and political participation.
– Promote gender justice and the achievement of equality in policies, laws and social relations.
– Contribute positively to the achievement of good governance, transparency, accountability and people-friendly legal system in Nigeria.
STRENGTHENING THE REPRESENTATION & PARTICIPATION OF WOMEN IN POLITICS & GOVERNANCE
Project Objectives 
Facilitate the effective implementation of NDI project
Strengthen Interparty network of women in politics
Engage grassroots mobilization & campaign support for women in Leadership, decision & governance
Facilitate mentoring platforms between upcoming women politicians
PROMOTING GENDER EQUALITY AND ACCOUNTABILITY THROUGH POLICY ADVOCACY AND INFLUENCE IN NIGERIA
Project Goal:
To Institutionalize the anti-corruption & Accountability discourse refecting women's issues and voice
Empowering communities with strategic actions for
Promote Numeracy. Literacy, financial Literacy & Life skills to 180 girls (17-25 yrs)
Establish/ Strengthen boys/girls clubs
Provide scholarship for 20n girls
Deploy financial literacy & Life skills to 120 boys (18-30 years)
Advocate for girl's education
STRENGTHENING CITIzENS RESISITANCE AGAINST PREVALENCE OF CORRUPTION (SCRAP-C)
Goal: A Reduction in corruption as a result of both strong incentives not to loot public resources .and public attitudes that will increasingly disapprove of corrupt activities.
STRENGTHENING VOICES OF ADOLESCENT GIRLS AND WOMEN IN NIGERIA FOR CHANGE AND POLICY INFLUENCE.
WARDC  intends to support women and girls in Nigeria, particularly women in the North East that constitute the large majority of the poor, marginalized and vulnerabile in Nigeria. The project will work in four states with women groups to strengthen accountability mechanism that will further support gender justice and promote the rights of women in Nigeria.
'Feminism is hated because women are hated. Anti-feminism is a direct expression of misogyny; it is the political defence of women hating.'